×
Whoops, we encountered a problem!
Could not find any data for anyone named "ayzuh" on Touch. Make sure your
Leaderboard Privacy
setting is set to Public!
Player Searching now working! Updated March 2021!
Welcome
Fortnite Scout is the best Fortnite tracker for stats, including detailed charts and information of your gameplay history and improvement over time.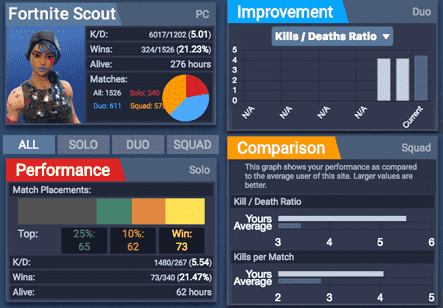 Enter your Epic Games username above to begin.